Add a Manual De-Skew Tool to the Image Handling (Vertical) Web Indexing Toolbar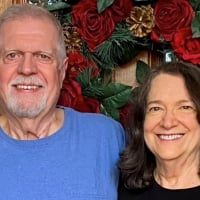 Fairly often images are skewed so much that it is very difficult, if not impossible, even with the help of the ruler, to follow a Record from the left side of the page to the right side. It can be off by one or two lines (i.e. Records) by the time you reach the RHS of the image. I've seen this happen in the New York Land Records, City Directories, and others. This problem makes accurate Indexing and Reviewing nearly impossible, or at least very difficult, frustrating, and time-consuming. But even when it's not that severe, it is still annoying and would be nice to correct.
I am suggesting that a manual De-Skew be added as a new image-handling tool. This would work by allowing the user to draw a line (using the mouse) between two points - perhaps along one of the lines on a form or a ledger- that should be horizontal. The De-Skew tool would then adjust the image to make that line actually horizontal so that the built-in ruler could trace along a single record from left to right.
I am requesting a manual De-Skew because a two-page document might need a different treatment for the first page (left side of the image) than for the second (right side of the image). I don't believe that an automatic De-Skew would be able to handle those situations very well, and besides, would probably be much more complicated to design and implement. Windows 3D Paint has a feature like this, and it also exists in other image-handling programs. We need such a tool in the Web Indexing Program.
Thanks.
Comments