FS (not Community) Messages add features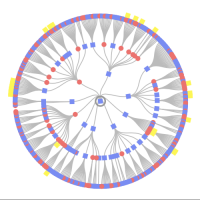 Right now in the FamilySearch messages tool I have 836 threads. That is many thousands of messages between me and hundreds of other contributors. But I can find no way to sort or filter or search them. They are becoming unmanageable.
Actually there were many more, but for a long time I tried to manage the clutter by deleting old threads. That just made it worse.
So, feature requests, please: a search bar for messages, sorting by other party, filtering by other party.
Tagged:
Comments