RE: United States—Enlisted and Officer Muster Rolls and Rosters, 1916–1939 [Part N]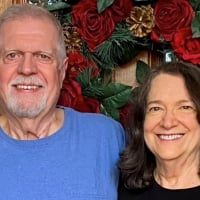 Attention: New Indexers or Reviewers of the latest Part of the Muster Roll and Roster Project:
The new Muster Roll and Roster Project - Part N - is available for Indexing and Review. And on my first review batch, I'm already noticing problems.
But once again, in all three of the Indexing Examples, no soldier has an enlistment date shown, so the date of the Roll or Roster must be used as the Military Date. It seems to be a waste of examples. I created Example #4 for an earlier part of this project. It discusses other situations than those in Indexing Examples #1-3: See the next link.
https://community.familysearch.org/en/discussion/108322/comments-on-united-states-enlisted-and-officer-muster-rolls-and-rosters-1916-1939-part-l
Fair enough, per the Field Help (FH) - purple question mark)- for the Military Date Fields:

The date at the top of a roster or roll may be used for all entries as the military date if the entries don't contain their own individual enlistment dates.
When multiple dates are present on the image, please choose the military year based on the following hierarchy:

Enlistment date
Muster roll or monthly roster date
Any other applicable military date
If more than 1 enlistment date was given, use the earliest (enlistment) date.

What happens if there is no date at the top of the page - i.e. no roll or roster date? Answer: The batch page might be a continuation page of a roll or that began on a previous image. You may look back among the reference images (-1 to -5) to find that first page and extract the roll or roster Date as demonstrated in the Indexing Examples#1-3 from the Project Instructions.

The Field Help for Military Year OKs this, but the FH for Military Month and Day is silent on this "look back" option. However, FS Support says that we may "look back" for the full Military date

What happens if some soldiers have enlistment dates and others don't? Answer: Use the actual enlistment date as the Military Date for those who have one, and use the Roll or Roster date at the top of the page for those who don't.
How do we index bimonthly rosters? Answer: The date of a bimonthly roster is the later of the two dates given. That is, if the bimonthly roster covers the period 31-Aug-1913 to 31-Oct-1913, then the date of that roster is 31-Oct-1913. See the link in item three above for a detailed discussion on this issue.
Answers