COMMENTS on:United States—Enlisted and Officer Muster Rolls and Rosters, 1916–1939 [Part L]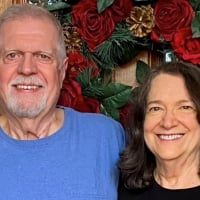 I intend these comments for Indexers new to the Muster Rolls and Rosters Project. As with any project new to you - carefully read and understand all Instructions and Field Helps.
In the last Part (K) of the Muster Rolls and Rosters project, I complained/ claimed that Indexing Example #2 was incorrect in taking the first date given on a bi-monthly muster as the date of that muster. Well, they've removed that Example. But none of the four indexing examples shows how to deal with a bi-monthly muster date, nor any situation that uses the Muster Roll or Roster date as the Military Date for a solder whose enlistment date was absent. Every Indexing Example has an enlistment date available to use as the Military Date.
So we have this Field Help instruction: "The date at the top of a roster or roll may be used for all entries as the military date if the entries don't contain their own individual enlistment dates." And no example to illustrate how to deal with it.
I am still concerned about the proper indexing of the date of bimonthly rolls. Plus, I have reviewed several batches indexed with blank Military Dates when enlistment dates or roll or roster dates were available. Others indexed the muster roll or roster date as the Military Date with enlistment dates available. So, I have chosen Indexing Example #3 to illustrate how properly to extract the date of a bi-monthly muster and index the case where a soldier doesn't have an enlistment date given.
Below is a further-annotated rendition of the upper portion of the Indexing Example #3:
Answers