CAN NON LDS serve as Moderators or Group Leaders?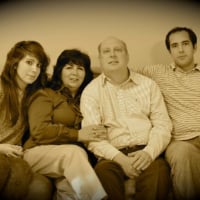 Can Non LDS serve as Moderators or Group Leaders? I hope the answer to that is yes!!!
We need to ensure we are inclusive here in the community. No matter what faith you are - you can be a contributing part of FamilySearch.
Some of my greatest respect has been for people who have spent their lives doing genealogical research - and they were not of the LDS faith.
Genealogy crosses all borders, all faiths, all people.
I HIGHLY encourage FamilySearch Leadership to look for ways to reach out to those of other faiths (or no faith) and get them more involved in FamilySearch.
There are so many people who are active members of the online community who have so much to give - but just sometimes are never given the opportunity - or never have someone reach out to them or recognize their effort and or experience/skills or thank them.
In prior community leadership Carolyn Webber - REALLY went out of her way to get people involved in Community Roles and assignments - regardless of LDS or not.
I ask that Current Community Leadership - look for ways to more actively involve NON LDS / Non Missionaries in Community roles and assignments
So many people out there that have so much to give - let us unite and come together to create a better Community!
Answers