RESTRICTED MEMORIES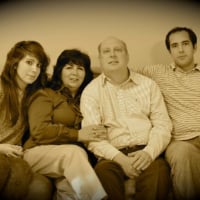 Recently I have seen various messages here in the community about restricted images ( uploaded FamilySearch Memories being marked as restricted )
Being part of the Family Bible Preservation Project - I have uploaded thousands of items to FS Memories.
I say that merely to point out - that based on my own personal experience - a restriction can happen to anyone.
In my own experience I have seen restrictions due to the following causes
a) copyright and watermarks on the image
b) symbols that may be synonymous with violence/vulgarity etc (though in the specific cases not applicable)
c) images of people kissing
d) images of violence (though used for historical context)
In MY cases the reason for restriction has generally been pretty obvious (though something that missed my initial review)
I wonder if any of you have examples where an image appeared to be totally harmless and yet was still restricted
I am trying to gather examples so I can share with FS engineers so we can see if there needs to be some fine tuning of the restriction process.
any of you have examples of images that were initially rejected - but later passed? what do you think was in the image that triggered the restriction?
Tagged:
Answers