How do you feel we can be a better united team across all of Community??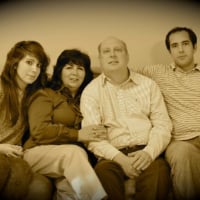 an interesting video:
check out: https://www.youtube.com/watch?v=O9_EHU5BKnQ
There are various differing Teams - all working inside FS Community - among them:
* Full time paid Employees of FS - who often sacrifice a high salary elsewhere to be able to work for FamilySearch. Thanks for your expertise!
* Moderators who are volunteer missionaries (God Bless them for their sacrifices of time and effort!)
* Other missionaries who work with and train those moderators - Thanks for all you do!
* Community Group Leaders and volunteers (who are not moderators - and a few who are not even missionaries) (God Bless them for their sacrifices of time and effort!)
* Various community "super users" (non official / non missionaries) who have been in the community for years now - and even without official title and assignment - -often work as many hours providing answers and support and often for longer periods of time - than people in any of the other groups - often without recognition. They may often have more experience in genealogical matters than many of the volunteer missionaries - simply due to their long time experience over many years. Thanks for sharing your expertise!
God Bless them all!! in their united efforts to make The Community a great place
What are YOUR ideas - as to how we can work in more unity, syncronicity and coordination among these differing groups (both formal and informal)??
we can do MIRACLES - if we are of one heart and mind . . .
Answers