Uploading Videos to Family Search Memories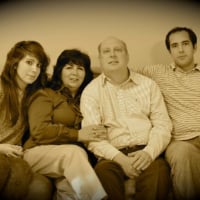 Every little while we get posts to the community - of people wishing that Videos could be uploaded to FS Memories.
For various reasons I have no reason to think that is going to happen soon . . .
BUT I just wanted to share - that one option - is simply to create a story item that has the URL of a video on YOUTUBE
Youtube is really a much better platform for video sharing.
here is an example of an item I created:
https://www.familysearch.org/photos/artifacts/128545977?cid=mem_copy
note when this approach is taken - the url will not be a clickable hyperlink
BUT none the less - it works - as a way to get to the video - copying and pasting the url to the browser.
Pretty clunky - - but it works just fine.
Tagged:
Comments