Comments submitted to community posts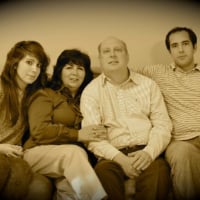 In the community, when a post is made, there can often be numerous replies or comments by people who see the specific question or comment.
It is not uncommon for me to see a string of responses to a POST - and then see a comment - that was NOT the original post - but was rather a comment/reply from another user. Sometimes I will want to provide clarification or feedback to that specific responder - with comments that apply to that specific person who replied. - and maybe are not meant as an answer to the original question.
It seems to me that in the old community - when we did A REPLY - to a comment in a large string of responses - it was clear how our response was stored - as to WHICH exact message in the entire thread we were replying to - (if it was not the original post)
In the new community - it seems that even if we are (attempting to ) replying to a specific response (and not the original post) - -that the way our post is stored - does not make that clear.
I do realize that we can respond privately to that person directly - or we can word our comments specifically so that we specifically state what person in the thread we are replying to or focusing on.
BUT I do wish in a long thread - that we could reply either to the original poster - OR to a person who responded - and have that selection - clearly indicated by how our response was displayed. (which is how i thought the OLD community worked)
its not uncommon for me to post something where I am trying to clarify or correct something another responder posted - and it ends up being received by the poster - who think my comments apply to then - instead of the other person who responded.
What do the rest of you think????
I suggest allowing to REPLY to a specific post within a thread and that replies/posts be dispalyed to indicate this clearly.
Tagged:
Comments