Default settings on Community Navigation - TOO much clicking required.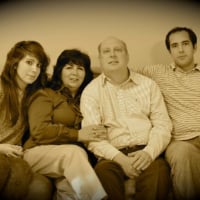 Wondering what others think of some of the default settings as to how one navigates in Community
Here are some examples of suggested changes I personally wish would be different:
1) When you click on "GROUPS" - I would much rather it default to "MY GROUPS" rather than "Featured groups" - just annoying the extra clicks one has to keep making again and again.
2) When you are in a group - and then you submit a POST. Upon submitting it takes you to a page that shows the post - but hten (if I am not missing anything) - - it gives you no easy way to return to the group listing you were sitting on before you made the post. You then have to click on Groups - which then takes you to featured groups - instead of My groups - and then you have to go back and fidn the group again . . .
3) I much prefer to see postig based on "TOP" (rather than "TRENDING" - I realize each person has tehir preference - - but sure would be nice if it KEPT your peference - again avoiding all the clicking.
in certain tasks there are way too many clicks as you go from one task to another.
I imagine there are various other examples like this - please feel free to share.
Tagged:
Comments