www.familysearch.org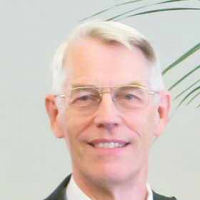 Software Licensing for a FHC
Executive Summary: I'm trying to determine what free software can be installed on a FHC's PCs. I explain why I care, and present criteria to use to make the decision. I apply the proposed criteria to several programs. I'm seeking input so that I can satisfy a stake audit.
For many years the approximately 11 PCs in our FHC have all had a suite of "free utilities" selected by our tech support staff member, who has served in this position for at least a decade, far longer than the TFHC-FHC leaders for the center. He was in failing health for our 2-year tenure, and he died in January. I now maintain the computers.
Responding to the current routine stake audit on behalf of the FHC, I needed to answer question 25 on software licensing:
"25. Is all software on the FHC's computers authorized by the church and properly licensed? (I added the letters A, B, and C to the audit detail criteria for reference.)
A.     "There should not be any software on FHC computers that is not authorized by the FH Department.
B.     "There should not be any software on FHC computers that is licensed to an individual.
C.     "All software must be licensed to the church, the family history center, or the Family History Department. "
How about our "free utilities"? Has the FH Department authorized them as required by criteria A?
On page 28 of "Family History Center Operations Guide: United States and Canada (June 2015)" it says "You may install other software products helpful for family history research. If there is a cost, it must come from your operating budget." 
I interpret this to mean that the FHC leader is authorized to install any software, free or paid, provided by the church or otherwise, which is useful for FH research.
Free utilities, useful for FH research, are therefore authorized by the Family History Department. So far, so good.
Statements B and C address licensing of our "free utilities". I summarize them as follows:
All software must be properly licensed. If not supplied by the church or the FH Department, then it must be licensed to the FHC. 
Are our "free utilities" properly licensed? To acquire a license for software for the FHC, we must meet the software's licensing criteria. 
Some "free utilities" are free for all uses, and some are free only for certain classes of people or organizations. For example, a software developer may say that personal home use is free and all other uses must pay for a commercial license. For software with only these 2 licensing classes, the advice given in this FHC Tech community that a FHC requires a commercial license would be correct. 
However, in checking our suite of "free utilities," some have different licensing classes than these. I have found mention of personal, library, educational, nonprofit, and commercial license classes. Developers provide lower-cost licensing for users whom they choose to favor. Presumably, a user should claim the licensing requirements which result in the lowest cost for their use. 
So what kind of an organization is a FHC? What license classes can we claim?
A FHC can't claim to be in the personal or home class
Remembering questions about the FHC from the stake audit, I had to certify that we took in no money other than to cover the expenses of physical materials we supply, such as copies and handouts. So the FHC is not making any profit on anything. Our staff is also unpaid. Sounds nonprofit.
Since a FHC is part of FamilySearch, and makes no profits, it is a nonprofit organization
Since a FHC is a branch facility of the Family History Library, it is a library
I conclude that for a given piece of software, a FHC could therefore be properly licensed as any of the following: a library, a nonprofit, or a commercial entity.   
Real live software examples:
FreeFileSync says:
"FreeFileSync may be used in business, commercial, and government environments without cost."
FreeFileSync is free to all classes of users, so a FHC can install and use it on its PCs as licensed software without cost.
IrfanView says:
"IrfanView is provided as freeware, but only for private, non-commercial use (that means at home).
"IrfanView is free for educational use (schools, universities, museums and libraries) and for use in charity or humanitarian organisations.
"If you intend to use IrfanView at your place of business or for commercial purposes, please register and purchase it."
(I also think I remember seeing IrfanView on PCs in the Church History Library and the Family History Library, but I may be mistaken.)
A FHC is not "at home," but we are a library, so IrfanView can be licensed on our PCs without cost. We need not pay for a commercial license.
I have concluded that I definitely must remove these packages because we would be subject to commercial licenses: Bulk Rename, CCleaner, EditPadLite7.
Those were pretty easy.
Here are software packages which I am not sure can be used with the free license on a FHC PC. I need to fix the FHC PCs by Friday so we can be cleared on the audit. Can anyone help with these?
FSCapture 5.3. "FastStone Capture is provided as FREEWARE for private (non-commercial) or educational (including non-profit organization) use." There is a newer paid version. I'm judging that by FSearch's nonprofit status that we get the free version.
Family Archive Viewer.
Flip-Pal Easy Stitch.
Spybot Search and Destroy.
Answers