My Relatives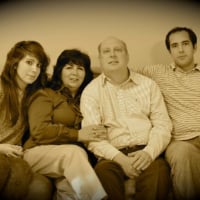 This last RoosTech - with My Relatives and showing how they were connected was very cool.
HOWEVER a question for whatever engineer designed it.
when it comes to people with both Biological and Adopted lines - how does it know which one to choose for the analysis.
OR does it actually trace BOTH back.
I know of a user - who has two sets of parents in the system one biological and oner adopted.
It seemed it may have only traced one of the lines and not both.
Tagged:
Comments