Reporting Problems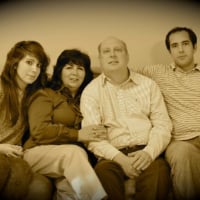 Below is the pop up that shows when you click on the FEEDBACK option in FamilySearch
There are only two option once you get this window
1) Suggestion or Compliment
2) Problem
I assume "problem" would include things like "BUGS" "Flaws" "things that dont work as they should" - - I mean that is a pretty intuitive assumption - right????
and yet I cant count the number of FS employees - who tell me and others - DONT click the problem link when you want to get a problem fixed - but click on the other link (which up till now was Get Satisfaction and is now newly "IDEAS")
and any time I ask a FS leader - what is the correct way to report a bug or flaw - - - they pause, hesitate, and seem to wonder if Im asking a trick question - and then eventually attempt to explain why it is the way it is - and totally counter intuitive.
First of all - wouldnt it make sense if there were more then two choices:
1) Help in how to do something
2) Provide Praise or feedback
3) Report a Bug or problem (something that is not working as it should)
4) Maybe a link to the community
This issue of the link being named "PROBLEM" - but not routing the user to the group of people who can actually fix problems (engineers/developers/manager) - has been this way for many years - and even after numerous users have complained about it - and yet FS leadership seems to have left it as is - no matter how many people complain it is totally counter intuituve,
if a user wants to report a Problem - and a bug/flaw is a problem - then PLEASE point them to the right place to get it fixed - not just a group of helpers who know less about the system then the people trying to report an issue.
I really wonder if FS leadership has any idea the amount of aggrevation and irritation that has piled up over the years especially with newer users - when they dont know - what all the more "experienced users" know - that concept of . . . . "dont click on the "problem link" if you want to get your problem resolved . . . .
PLEASE PLEASE - make it easier for users to get to the right people when reporting problems,bugs and flaws with the system.
@Mark McLemore (FamilySearch)​ 
@Mark Mitchell (FamilySearch)​ 
Tagged:
Comments