www.familysearch.org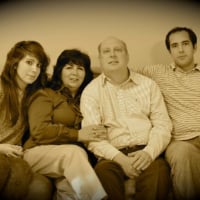 www.familysearch.org
reposting an old post
Some very important things to remember as it relates to FS Memories albums
Many of you who have read my posts on the community - know that I often emphasize the use of Memories ALBUMS. I believe it is an under-rated and under-used feature.
Here are some reasons ALBUMS can be so a great feature:
***Be sure and dont miss the last item*** - which many people are not aware of.
1) You can upload entire batches of items to an album and you dont have to upload item by item.
2) The upload speed for batched item uploads is incredibly fast - I have uploaded over 100 items in a single batch to an album. on the contrary uploading directly to a profile record in FS has a slower upload speed.
3) You dont have to immediately link album items to a person record in FS FT.
Rather you can upload a large batch of items to an album - and then you can have multiple people help you people-tag the items. (you dont have to do all the work yourself)
4) You can sort and organize the album entries as you wish.
5) You can create as many albums as you wish - grouping like items as you wish.
6) A single item can be included in multiple albums (without the item actually being duplicated in storage).
7) You can SHARE the URL of the album - with others - thus allowing others to see your memories grouped into albums - and even help you organize them.
Here is an example of the URL of one of my albums:
https://www.familysearch.org/photos/gallery/album/508613
8) Using albums is a way that people can ensure that even after they are deceased - that other trusted people will have access to ALL of their uploaded memories items. The URL continues to work - even for an account holder who becomes deceased. Make sure that you have a record of all your album URL's that you can share with others. They in turn will be able to continue to access the album(s) even after you are gone. They can even TAG the items in the album(s).
also here is a pdf on how to create FS Albums
http://yanceyfamilygenealogy.org/HowToCreateAlbum.pdf
@Family History Research​ 
@FamilySearch Family Tree​ 
Tagged: