You REALLY need to fix the standardized placename dropdown automatically inserting wrong places!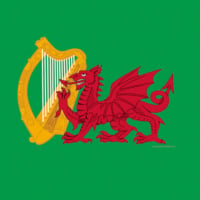 When you start typing into a placename field a dropdown list of standardized placenames appears, but it often completely changes with each character you type. Try typing St Josephs one character at a time, paying attention to the way the list changes as you type each character - s, t, space, j, o s, e, p, h
If at any point you happen to click somewhere outside the placename edit box then the standardized placename at the top of the currently inserted list (in this case the Uganda one) is automatically inserted.
I had assumed that it was only me making this mistake until I took another look at this record Walter Baranowski, "Illinois, Archdiocese of Chicago, Cemetery Records, 1864-1989" • FamilySearch . I must have attached this record to Walter Baranowski GKDT-76H a few weeks ago when the event date was incorrectly set to 26 May 0082 because it appears in his source list with the date at the far left showing 82. But the event place was correct. Here's what the record shows today, with all edit histories expanded.
The record has clearly been edited twice since I added it, and in one of those edits the event place was changed from the correct "River Grove, Cook, Illinois, United States" to a ridiculous Zimbabwe location.
The person who made these edits was obviously making well-intentioned corrections, changing the dates from 1st century to 20th century (with an intermediate mistake of changing it to the 19th century).
My guess is that they also started to edit the event place by typing in the cemetery name, realized that they didn't need to do that and, like I do, clicked outside the edit box assuming that would simply cancel the edit.
Tagged:
Answers