FamilySearch Catalog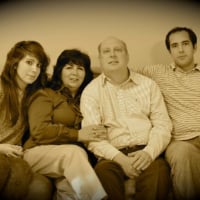 Though just about all Family History Library / FamilySearch Catalog items that can be digitized have been digitized - not all of them are available on line due to copyright restrictions.
I totally get that.
However, if a specific author, wants to request that his items that are catalogued in Familysearch that are currently on microfilm - but only available at the Salt Lake Family History Center - how can such an author request (giving his permission) to allow for such items to be made available on line?
Who is the person/department to contact?
Answers
This discussion has been closed.