Suggest a new place - no 'townland' category ?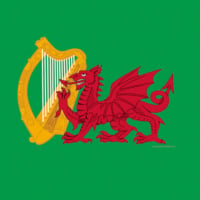 Familysearch's standardised placenames include some, but by no means all, Irish townlands as a level below civil parishes:
The main townlands associated with my ancestors are not on the list, so I wish to suggest their addition.
However, townland is not one of the available categories.
What is the recommended way for me to proceed ?
(P.S. a subsidiary question. I tried to add 'townland' as a tag but it says 'no results', and I can't seem to create a new tag)
Answers