A method to change (or report) an error in the transcribed record search event data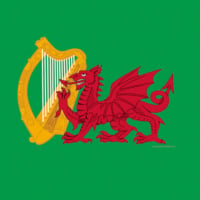 I'm not sure how often this sort of thing happens, but here's an example:
Record citation: "Michigan, Eastern and Western Districts, Naturalization Records, 1837-1993", database, FamilySearch (https://www.familysearch.org/ark:/61903/1:1:Z4VG-RR2M : 2 December 2021), Patrick Corbett, 1931.
An entry that reads "Ballykearney, Mitchelstown,Ireland" on the original document,
and the same on the transcribed data from that document,
appears incorrectly in the record search results (found using the following search details - it's about the 20th result)
as "Mitchelstown, County Meath, Ireland"
when it's actually Mitchelstown, County Cork.
There are a couple of Mitchelstown's in different counties and I think the transcriber simply clicked the wrong one from a drop-down list.
There's no way that I can see for me to correct this, or even to report that it needs correcting. This needs to be added.
Tagged:
Comments