Yehualtepec, Puebla, Mexico versus Quecholac, Puebla, Mexico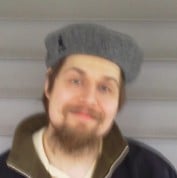 Among the suggested duplicates for a profile in a place I'm researching, I ran across Maria De La Encarnacion // (MK1C-C4Z), christened 25 March 1830.
In the Tree, her place of christening is given as "San Simon, Yehualtepec, Puebla, Mexico" but standardized as "San Simon de Bravo, Quecholac, Puebla, Mexico".
The profile (MK1C-C4Z) has a suggested record match of https://www.familysearch.org/ark:/61903/1:1:N5XL-33P , where the indexed names and date exactly match the data in the profile. However, the place isn't quite the same; "Yehualtepec, Puebla, México".
Per Google Maps, Yehualtepec and Quecholac are about 33 km away from each other by road, separated by a range of hills. FamilySearch has images of baptismal registers from both places. The image corresponding to the index entry appears to be from "Mexico, Puebla, Catholic Church Records, 1545-1977 Yehualtepec San Simón Bautismos de indios 1818-1832", image 293 of 350, p. 59 recto, first entry on page.
The place where a baptism on that date should appear in the other register seems to be "Mexico, Puebla, Catholic Church Records, 1545-1977 Quecholac Santa Magdalena Bautismos 1826-1832", images 230-231, page 200 (both sides). There are two baptisms on that date in that register,  Mª Victoriana at the bottom of the recto side and Antonio Epifanio at the top of the verso side; so no match.
But the entry in the first register has more information that was not indexed, including a longer name for María's father (Juan Crisostomo, not just Juan) and her mother's name (Mª Pasquala).
After studying the map and comparing both registers, I'm pretty confident that the suggestion is a match but that the place should be re-standardized to Yehualtepec; so cofident that I'll probably make the changes myself. But I'm worried that the tree entry has had the incorrectly-standardized place since 2015, and that the only changes in the change log are by FamilySearch. Is there a pattern of all IGI-derived profiles in that place having been standardized incorrectly? If so, is there some way FamilySearch can fix it once for all affected profiles, instead of hoping researchers will find and fix the records individualy?