Mexico, México, Catholic Church Records, 1567-1970: 1822 record extracted from 1814-1821 film??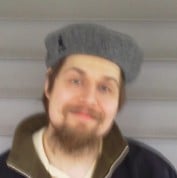 Agustin De La Rosa (MJZV-P52) has exactly one source, an IGI entry, linked to DGS # 004010879 "Mexico, México, Catholic Church Records, 1567-1970 → Cuautitlán de Romero Rubio → San Buenaventura → Bautismos 1813-1822".
The date of christening listed in that source is 29 Aug 1822. However, the last image on the digital film, image 397 of 399, ends with a christening dated 10 Jun 1821.
The original "roll" for the second volume on that film extends onto the first 97 images of DGS # 004596056 "...  → Bautismos 1821-1829", and so the last record on that volume is actually dated 27 Jul 1822, on image 96 of 585. (And the first record in DGS # 004010879 is dated 19 Feb 1815, on image 3 of 399). Then there's a gap on that next DGS to the beginning of the next volume, first record dated 25 Nov 1822 on image 102 of 585.
Could it be that a mistake was made extracting the Agustin de la Rosa IGI entry? Perhaps the year was mistranscribed; but if so, how reliable is the other data in that record?
Or could the remaining part of the original "roll" have ended up in another DGS? (I suspect there might be an entire volume missing, number 48, which contained only records for children whose race was not pure Native American from 1813 to July 1822, and then all races from August to October of 1822...) If so, how would I go about finding it?
Answers