??REFERENCE IMAGES UNAVAILABLE?? - WORKAROUND - Multiple Film Case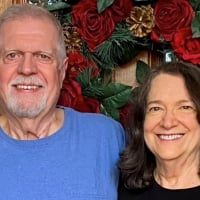 Below is a link to my previous post with a recipe for usually viewing Reference Images when the Indexing Program insists that they are not available.
https://community.familysearch.org/en/discussion/126563/tip-slimmer-and-updated-how-to-view-reference-images-when-indexing-reviewing-or-sharing-a-batch
This only works as given if your batch image is past of a single film group or the first of a multi-film group. If your image is embedded in a 2nd, 3rd or deeper film, then you need to do some arithmetic to your image ID to translate it into an index to your image.
When you apply the above method, you may see multiple films listed, with a name and the number of images on each one - say Film1 (118), Film2 (213), Film3 (325) and finally Film4 (175). Imagine those films spliced together, one after the other: |Film1|Film2|Film3|Film4|. Let's suppose that your Batch image ID is 375. In this general case of multiple films in the group, the batch image ID is an index to the batch image in the spliced film.
So, to find your image, you need to step through 375 images in the spliced film. 118+213=331 gets you to the end of the second film. Taking 375-331=44 steps in Film3 should get you to your Batch image. So, go back to the list of film names in the film group, and choose (click on) Film3. Once it is displayed, choose image #44 to find your batch image. If it is the last (or only) image in your batch, then the 5 images to its right will be Reference images +1 to +5. Likewise, if it is the first (or only) image in your batch, the 5 images to its left will be Reference Imaghes -1 to -5.
i implore the moderators / Community Manager to please pin this post if FS cannot find the time or the means to fix this long-standing Reference Image problem.
Attention please: @Sam Sulser or @Heather R Jacobs can you help please? Thanks
Answers