TIP (Slimmer and Updated): How to view Reference Images when Indexing, Reviewing or Sharing a Batch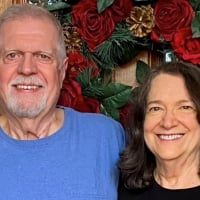 This is an updated and shortened version of a prior post of mine that showed how (usually) to view Reference images at the source (film) when some or all of them are not available from within the batch you have open. This (you can't see the reference images) always happens when you are sharing a batch but can happen for some of them while you are indexing or reviewing it. Below is an image/.jpg file with a summary of the technique. The link indicated in step (2) is not live/"clickable," so I am posting the live link here and after the image.
It should automatically open in a new tab, and not step on/replace your batch session - it does for me. I don't think you will need to do anything special to make it open in a new tab, but try it and see.
https://www.familysearch.org/records/images/search-results?page=1&imageGroupNumbers=1
https://www.familysearch.org/records/images/search-results?page=1&imageGroupNumbers=1
Answers