Conflicting information between FamilySearch (RootsTech) Video and Family Tree Policy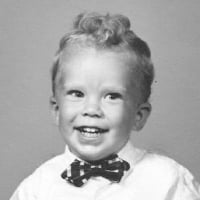 In an otherwise marvelous video titled "Your Memories Can Live Forever" from RootsTech 2022 [ https://www.familysearch.org/rootstech/session/your-memories-can-live-forever-on-familysearch ], there is a discussion beginning at approximately the 1:00 point of the video concerning making memories private. Then at about 1:32 in the video, the following graphic is shown:
Note that it specifically states that, "All added memories are public."
There really needs to be more clarification about what is private and what is public, and the ways that some memories can be accessed through various search engines, etc., so people are both fully informed and not confused by conflicting information. The statement made in the video at the 1:00 point really needs clarification!
-- Chris
Comments