Systematic surname error in Switzerland, Catholic and Reformed Church Records, 1418-1996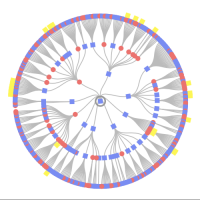 edited September 5, 2022
in Search
The collection Switzerland, Catholic and Reformed Church Records, 1418-1996, made available this year, contains 37,054 records. Of those, 7,466 are baptismal records. Apparently, these records give the surnames of infant and mother, leaving the father's surname blank.
In some cases the father's surname is indexed the same as the infant, but in many cases the father is incorrectly assigned the mother's surname. So we have an infant named Emanuel Bischoffberger with parents Friedrich Schweizer and Babetta Schweizer. The father's name should be Friedrich Bischoffberger.
Was there a deficiency in instructions to indexers? Was there inadequate review? Can this systematic error be corrected by engineers?
https://www.familysearch.org/search/record/results?count=20&f.recordType=0&q.filmNumber=8042917&f.collectionId=4138674
Tagged:
Answers