For FS engineers: Source faux attachment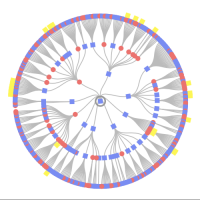 I catch this bug fairly often. In the index record page attachments are displayed that as far as I can determine do not exist. Here is a fresh example.
I find no other evidence that this woman's record is attached to this unrelated man. This type of error should be of great concern to FamilySearch engineers. Community staffers please escalate this report to the engineers. Thank you.
Tagged:
Answers