Search Records links on FamilyTree person page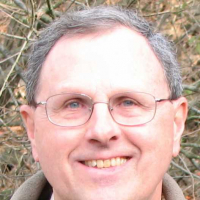 While volunteering in my local Family History Center, a patron used the FHC portal to access Ancestry.com. While exploring in FamilyTree, he clicked on the Ancestry link under Search Records on a person page. That returned several results of interest. However, when he clicked to view a record, he was told he needed to login to Ancestry to see the record. The patron does not have an Ancestry account.
Why do the links on the person page reflect the fact that the user has accessed the application through the portal? It seems like when a person is in the FHC and is able to access the records at one of the partner sites, the links on the person page should recognize the fact that the person is logged in. Why can't the links on this page use the portal to access the applications?
Answers