LOOKUP by year entered into Familysearch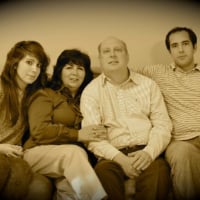 The massive nature of the wide expanse of FamilySearch systems is remarkable and almost incomprehensible. KUDOS to all of you who have made this possible!!!.
Its amazing!
One lacking feature that causes a lot of un-needed work and annoyance is the fact that in most of its systems and databases - there is no easy way to look for NEWLY created/entered items.
For any long term serious researcher who is researching given surname(s) or subject(s), like myself, periodically we will want to go into a given area/database and find out what is NEW since the last time we checked.
like being able to search the following for a given surname or subject and wishing to isolate results to just those that are recently added.
FamilySearch Family Tree
FamilySearch Catalog
FamilySearch Memories
FamilySearch Digital Books
and more . . . .
Google has aspects of this feature, Findagrave has this feature,
WHY not FamilySearch - it would reduce a lot of un needed work by a large number of users having to muck there way through 99% of the same things they saw before - looking for the 1% or less that have been added since the last check.
I hope you will consider this option for future releases.
Thanks and Happy Holidays
Tagged: