What is something that you have LEARNED recently - that you feel many people are not aware of?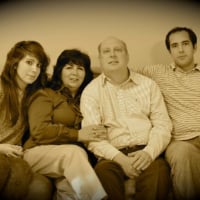 A few things you may not have realized you could do in FamilySearch
* Link an Audio recording/discussion of a photo/document/artifact in FS Memories - even if you don't have access to a physical audio recorder.
https://yanceyfamilygenealogy.org/audio-recording.htm 
* Group and Organize your uploaded FS Memories items into folders/albums according to your own criteria. (so that all of your thousands of uploads arent just dumped all together)
https://www.familysearch.org/en/help/helpcenter/article/how-do-i-create-an-album-in-memories
* Do a KEY WORD - FIND/SEARCH of millions of FamilySearch Memories items submitted by millions of other users. 
https://www.familysearch.org/photos/find 
( be sure and use the AND operator (in CAPS) when using multiple search terms
* Download descendants / ancestors of a given person in Family Tree to a local database on Your PC
https://www.familysearch.org/en/wiki/Windows_Genealogy_Software 
* Upload photos/pdfs etc to FS Memories - without having to do it one by one. (even doing a hundred or so in a single batch)
Give it a try.
* Create a Secondary FamilySearch Account that you may use for somewhat differing purposes as your primary account (for LDS only one account will be linked to your membership record though)
* One undocumented feature I discovered was that I could BATCH upload (hundreds of individual TXT files that I had accumulated related to family stories) and do it all in a single batch - and have each TXT file be automatically created into a "Story" item.
WHAT are some things that each of YOU have bumped into - things you have discovered that you can do in FamilySearch that you feel many people are not aware of??
I'd like to learn something from each of YOU.