TIP: How to view Reference Images when Indexing, Reviewing or Sharing a Batch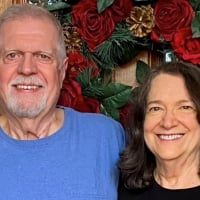 Apparently, FS Engineers cannot find the time to fix the chronic Reference Image problems we have. I guess they are just too busy. I'm referring to the fact that a potential helper can no longer view the Reference Images associated with a Shared Batch and often cannot provide needed help. I'm also referring to the recently too common issue that some or all reference images are unavailable to a Reviewer. I don't know if this happens to Indexers. I've not experienced it. But so much precious time and energy is wasted because of these issues, and I can't stand by any longer and do nothing about it—hat tip to @Melissa S Himes , who initially gave me a procedure to find the film.
Anyway, I'm posting a procedure that will usually allow anyone with a Share Batch code or other means of opening a Batch to view the batch image(s) and reference images. The procedure enables you to see the whole film that contains the batch images. Please don't abuse that capability.
CAVEAT: I am earnestly requesting that anyone who uses this procedure respects the -5 to + 5 reference image boundaries within which we as Indexers, Reviewers, and Helpers are supposed to operate. Please!
Here is a one-page how-to.
Answers