Mexico, México, Civil Registratoin, 1878, Tultitlán — errors in index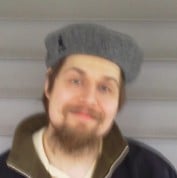 Link https://www.familysearch.org/ark:/61903/3:1:33SQ-G5HC-J18?i=524&cc=1916244 .
First of all, on image 525, certificate number 108, page 6 verso, birth registration of Lorenzo Tiburcio //, the source clearly indicates the father's name (Antonio Salas: "...se presento en este juzgado el C. Antonio Salas, ..." [presented himself in this court the citizen Antonio Salas], "hi|jo del comparente y de su Esposa" [son of the appearant and of his wife]). but the idex does not list a father, and there's no way to add a father using the "Edit" feature.
Then on the right half of that image, page 7 folio, there's an ehtry in the source without a certificate number that has not been indexed at all. It's a delayed birth registration of the young woman Maria Juana de la Trinidad //, already married to Felix /Aguirre/, in which her father, Teofilo Julian //, age 55, reports that he is her "natural" father and requests that, since he has no other heirs, she be allowed to inherit as his child. (Mother Mª Ana /Monroy/).
Then on the next image, page 7 verso, the record for the first certificate has at least two errors I can't fix with "Edit":
The child was a girl, not a boy. (The source clearly says "hija del exponente" [daughter of the declarant]).
The father's name is in the record, Manuel Sandoval, but has not been indexed.
The two other records on that image also each are missing the father's name even though in each case it is present in the source.
Answers