GEDCOM and Non-standard Name Forms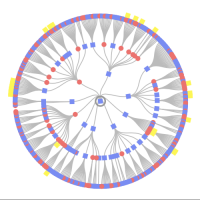 Recently someone mentioned a new feature to put multiple names in the Vitals block. I wondered what they were talking about. Then I found an example. And...
It is not new. This example K41M-YM2 dates from 2017.
It is due to a GECOM import, maybe.
There is an "x" button to delete the second name but it does nothing.
Edits to the name appear to succeed but do not save. I get the same result on both web interface and mobile app.
So this "feature" seems to be a bug.
Use the Edit button to open the Name and...
Mods, please escalate to the engineering teams.
Answers