Trying to contact someone with minimal contact info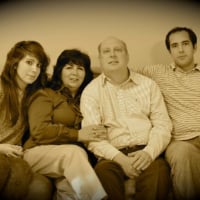 Many of you are aware of the FamilySearch Family Tree option of sending a message to a fellow submitter of info on a given FamilyTree record. 
This is great.  But sometimes you will not get any response.  Realize that this may not mean that the person is just intentionally ignoring you. It could mean a) that the person just isnt getting the message for whatever reason, b) It could be that the email address or account they have registered is closed c) you should also consider the real possibility the person is deceased. 
Also - Be sure to be friendly and tactful and thankful for their submission. People may sense that some criticism is about to be shared by how you initially word your initial message.
Also realize that not all submissions to FamilyTree records actually represent actual users. Some items may be batch uploads/conversions by the system user "FamilySearch".
Some suggestions in trying to make contact with a FS Familytree Submitter with minimal contact info
1) For any FamilySearch Family Tree records that have updates by a given user id - try contacting other people who also have made updates to the same record profile and see if they have any idea who this person is and how to contact them.
2) Use the Power of Google or other search engines. Try doing a google search on the user id and terms like "genealogy" or the surname that they has been working with in FamilyTree. 
Example: Google search of "JohnDoe and Yancey family genealogy"
3) Often people will use the same user name across multiple systems. You might try seeing if someone with the same user name exists on an alternate system like Findagrave, Ancestry.com etc. Consider a Google search with the user name and a system name 
johndoe and Findagrave
4) Try contacting the person both in the messaging system of FamilyTree as well as messaging in FamilySearch Community.
5) Realize . . . that not everyone wants to be contacted . . .
Answers