CDV - Carte de Visite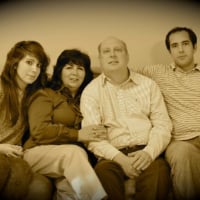 The carte de visite, abbreviated CdV, was a type of small photograph which was patented in Paris by photographer André Adolphe Eugène Disdéri in 1854, although first used by Louis Dodero.[2][3] Each photograph was the size of a visiting card, and such photograph cards were commonly traded among friends and visitors in the 1860s. Albums for the collection and display of cards became a common fixture in Victorian parlors. The immense popularity of these card photographs led to the publication and collection of photographs of prominent persons.
a collection of about 100 CDV's has been uploaded to FS Memories
https://www.familysearch.org/photos/gallery/album/974761
many of them have yet to be linked/tagged to the corresponding person in Family Tree
anyone interested in helping tag them would be appreciated.
we eventually hope to upload more than 1,000
Note some of these images are not actually from CDV's, but other types and styles of early photographs.
the intent though is to hook them to the corresponding person in family tree and add to the value of FS Memories.
Answers