SURNAME BASED RESEARCH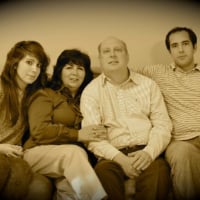 Are you someone who is doing a "one name study"?
Focusing your research efforts in all of a particular surname in a given region or everywhere?
Wanting to know more about the history and origin of a given family name?
PLEASE JOIN us at in the FAMILYSEARCH COMMUNITY GROUP of
Surname Specific Family Research.
https://community.familysearch.org/en/group/184-surname-specific-family-history-research
We'd love to help you in your surname research.