(1) Restore Idea Categories (2) Give Feedback/Updates On Submitted Ideas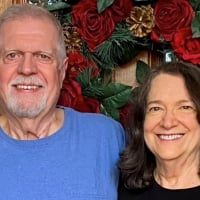 (1) First of all, I would like to see a return to separating the Ideas by category. I am most concerned about the Web Indexing improvement Ideas, but it's probably true for other categories. They get buried, and it's not easy to separate them by type.
(2) Secondly, and the main subject of this idea, I would like to know the status of the many good ideas submitted over the years. Again, I am most interested in the Web Indexing improvement Ideas. I hope that someone in each relevant support group has been keeping track of them. It should be straightforward for FS to do what I am requesting in #2.
By Family Search's reckoning, patrons have submitted approximately 33,000 ideas over the years. I have introduced quite a few and have no "idea" what the status of any of them is. Is the "Ideas" section just a place for people to vent, thinking that something will come of their idea - but in reality, it won't? I hope not, but it sure seems that way. We hear that someone looks at them, but I don't see changes on the Indexing side. And I don't see feedback on them as to why or why not. Under the current setup, many ideas come up in conversations on the Indexing Q&A (and did on the old Indexing Chat Group), are never submitted formally, or are presented several times in different ways, diluting their impact. And, they soon get buried by more recent idea submissions.
I suggest that FS focus on ideas from the past few years, aggregate/ summarize, and organize them by category and type (e.g., Indexing). I request that FS present these distilled ideas with an update on their status. That is, whether they will never happen for whatever reason, are under consideration, will happen - with a general timeline, and even "are coming soon."
Please pin these distilled/ collated ideas to the top of the Ideas section or in a different, prominent place for fresh responses from users or simply up- or down-voting. Users' current priorities and needs should become more apparent. This practice could save time and energy from repeating ideas or submitting ones that will never happen.
Tagged:
Comments