2-Page Muster - United States—Enlisted and Officer Muster Rolls and Rosters, 1916–1939 [Part L]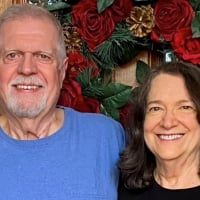 2-Page Muster - HOW-TO GUIDE
As of this post, this project is 98% Indexed and 83% Reviewed (45,270 batches needing review). But I've noticed that the "new" and relatively rare 2-page muster rolls still seem to be giving Indexers problems, and they might also cause issues for new Reviewers of this project. PI Examples #1 - #4 do not cover this case, so I created Example #5. It also happens to stand out in other ways from this project's typical rolls or rosters.
The batch image is Page 1 of 2, and the Indexer did not include information from Page 2 (found in Ref Image +1), e.g., the Military Date Fields: Jun 24, 1916. The Indexer, therefore, also didn't see that the soldier's Surname had an alternative spelling, Andrew Olsen (signature) vs. Andrew Olson (clerk). Index both as Surname: Olson Or Olsen. Indexers and Reviewers should check for this issue on military records where what the clerk recorded might differ from the soldier's intention. Note that we drop the fractional part of the age.
Instead of using numbers as the standard examples, I have used arrows and colors to distinguish various field types and associate record values with indexed values. I hope it's clear. Below is the example. I hope it helps someone.
Tagged:
Answers