Thank a Contributor campaign oops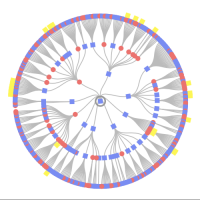 On Family Tree I am a very productive contributor to some surname studies and other projects. I see the 2021 "Thank a Contributor" campaign is having a likely unintended consequence:
Several recipients of the campaign message have messaged me with About line "Thank You! • FamilySearch" and the rather off-putting content "Who are you?" or similar.
Tagged:
Answers