Related Resource: Revamped Guide to the Horizontal Toolbar Icons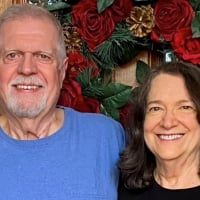 I have revamped and updated my "Meanings of and Shortcuts for the Web Indexing Toolbar Icons." I'm now calling it "Guide to the Web Indexing Horizontal Toolbar Icons." This version is more "organic," with a different style than the previous one. If you find any errors, typos, etc., please let me know.
If you have a Mac or Windows PC, you can hover over an icon and see a description of its action and a shortcut key equivalent if one is available. Indexers using mobile devices cannot "hover" to see the action of an icon, and new Indexers on any device might not be aware of the "hover" capability. For all of the users in the latter camps, I have created the guide.
We don't have access to the "Related Resources" section to post Indexing Resources, so I'll post this here. It is best printed in Landscape mode.
UPDATE: For the record, here is the link to the Knowledge Article on the toolbar:
Answers