Clarify / Correct Military Date Instructions - US Muster Rolls and Rosters Project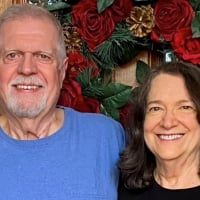 Please CLARIFY Field Helps: The Military Year Field Help includes the instruction: "If a year is not given, it may have been recorded on a previous image." Please amend the Military Month and Miltary Day Field Helps as soon as possible to include equivalent instructions. These changes would clarify that it is OK to look at previous images to determine the complete date (Month, Day, and Year) of a Muster Roll, Monthly or bi-Monthly Roster when that date is not present on the batch image.
Please CORRECT Example: Correct How to Index a Muster Roll Example 2 from the What to Index section of the PI. Below is a snip of the header of the bi-monthly muster roll used in the example. The date of that bi-monthly muster roll is 30 June 1917, the end of the bi-monthly period (not the beginning). The example incorrectly uses 30 April 1917 as the date for this muster roll. Just as the date of a monthly roll or roster is typically the end of the monthly period, the date of a bi-monthly muster roll or roster is the end of the bi-monthly period. The form even states, in parentheses, that the first date (30 April 1917) is the date of the last bi-monthly muster (not the current one).
Thanks.
Tagged: