Bug: Zombie comment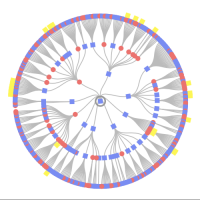 This report concerns my repeat comments on https://community.familysearch.org/en/discussion/103256/delete-a-person-that-wasnt-a-person
On September 24 I commented once.
On September 25 I revisited the discussion, found my comment apparently still unsubmitted, and clicked Post Comment. A little box briefly appeared that said "Your content will appear after it is approved." When the box vanished so did my comment. Returning to the discussion later, I again saw my comment waiting to be posted and clicked Post Comment. Same result. I then tried to post a new comment on that topic and two more little boxes with text appeared. They vanished too soon for me to read all the text, but one said something about an error.
On September 27 the zombie "in progress" comment was still present. I again tried to replace the text of the comment with new text and post it. This time it worked. What seemed to make the difference was I removed the H2 headings. But then 3 copies of my first (and now irrelevant) comment appeared, dated days earlier as if they had appeared then, embarrassing me.
Here is a screenshot I took on September 25. Notice the Post Comment button is greyed out, disabled.
Tagged:
Answers