Support Missionaries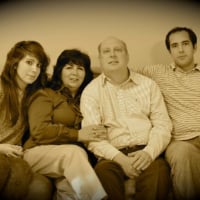 Just wanted to THANK all of those "service missionaries" who act as moderators in the community - as well as other roles!!
Its nice to see people who give back to the genealogical community - and are out there to serve others and not just focused on their own interests.
God Bless You all.
Just a question:
The missionaries that take group leader roles in the GROUPS section of Community - - - do they come from the same team (same "umbrella" group) as the missionaries who serve as moderators on QA / IDEAS? who is it that actually trains both of these groups?
How can non LDS who have extensive genealogical knowledge as well as willingness - be able to work in the community effort similar to the ways that LDS service missionaries do? or even LDS who for various reasons cant serve as official Service Missionaries?
Comments