CROWDSOURCING - what is it?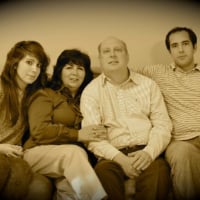 Familysearch Indexing is a classic example of Crowdsourcing
see https://www.youtube.com/watch?v=-38uPkyH9vI
Crowdsourcing has indexed over ONE BILLION names from various primary sources in digital format - using volunteer indexers from around the world - both LDS and and NONLDS
In turn these indexed names (and usually the images behind the index) are made freely available to people around the world at no charge.
ALL FamilySearch users have a FREE account and access to billions of records free of charge (other than those limited by contractual agreements with the owners of the data)
what a miracle - when we all work together!!
see also: https://media.familysearch.org/familysearch-2020-genealogy-highlights/
THANKS to FamilySearch for all that they do - to get people around the world - no matter who they are - no matter what their expertise or education - - involved in genealogy/Family History Work / Work for the Dead - and reaping the many blessings thereof.
Tagged:
Answers