www.justserve.org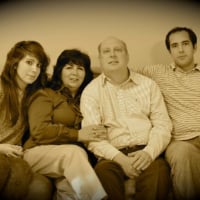 GIVING BACK to the Genealogical Community
This link below is something I wrote various years back when I was deeply involved in volunteer work for Findagrave (work I could easily do within the walls of my own home and at my own pace and schedule)
http://yanceyfamilygenealogy.org/givingback.htm
click "expand post"
It talks about GIVING BACK to the genealogical community.
I have since updated it to make reference to some new opportunities - such as The FamilySearch Community. Many people look at the Community as a place to get an answer to a question. BUT the people I greatly admire - are people who without even an official title or position - look at the opportunity it provides to give back through service here in the community. Answering questions, giving feedback, serving in specific tasks and roles, helping to improve - instead of of just pointing out problems.
The people I really admire the most - are the people that see the potential in something and then become part of the solution - - and do so without a title or role or monetary compensation.
I challenge all not to always look at FamilySearch or Findagrave or any other similar service - as simply a place to go to find what they are searching for . . .
BUT rather a way of using our time and talents to GIVE, to IMPROVE, to HELP and to SERVE
and to be part of a greater SOLUTION and SERVICE - even if we do so totally on our own intitiative and without assignment or recognition.
THANKS to all those who are GIVERS and not just TAKERS.
THANKS to all the FS volunteers who give of their time and skills without compensation.
also
THANKS to all of you who serve in the community without even being assigned to do so.
You know who you are . . .
@Community Group Leaders​ 
@How to Use FamilySearch Community​ 
@Family History Research​ 
@Family Bibles​ 
Comments