docs.google.com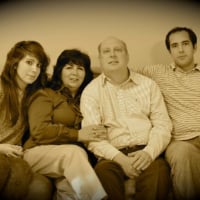 Question:
I have a question about genealogy in a specific area of the world.
How do I best ask the question so that the right people with the right expertise will see and answer the question.
Answer:
Although there is nothing saying you couldnt ask the question there in this "General Questions Group" - you are often much better often - submitting your question to a specific group that has been created for a specific subject/country/region
Here is a list of of all the current Groups in the community.
https://docs.google.com/document/d/1DvKTrKyH3mxMzKFPxLxqVG5wikZ1TDeR7qYiOIp_jUs/edit#heading=h.23pp0gjg7hkw
Note that in the next few weeks there will be a major chnage in the community
but the same principle that there are various groups for various topics/areas will continue to be the same going forward.
also note on each group home page there will be a link where by you can JOIN / UNJOIN
a group in the upper right hand corner.
NOTE however - you do NOT need to join a group - to be able to ask a question in that group - and even if you dont join - you will still be able to see repsonses to your question in such group.
If the topic in general is an on going interest to you - indeed it may make perfect sense to join - but what happens is sometimes people just have a speicifc question they want answered and they think they have to join the group - and then they get tons of emails of other people posting other questions to the same group - and they never realized all these posts that they would be getting by joining the group - when all they wanted to do was to get a question answered.
If you want to join the group - GREAT
if you just want an answer to a single specific question - you dont have to join the group - but you can still post a question to a specific gropup and get it answered in that group.
@How to Use FamilySearch Community​ 
@How Things Work​ 
@Yancey/Yancy Family Genealogy​ 
@Surname Specific Family History Research​ 
@Community Group Leaders​ 
Comments