www.youtube.com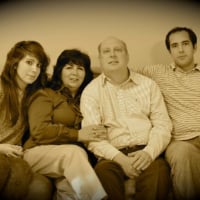 Take another thought about your response and approach
Sometimes in the Community as we interact with so many people - sometimes it is possible we may perceive they are trying to say one thing - when they are actually trying to say something else. OR sometimes we perceive a certain "motive" for the comment when in reality that was not it at all.
As an example the other day there was a user who asked about how to create a "new tree". I assumed this meant create an "additional tree" besides the default one that shows on the pedigree. Joe Bardsley reminded me that maybe the user was simply asking how to create their initial first tree.
Its important we all (including myself) try to be open minded and think of alterior meanings and motives to things posted here in the community as well as facilitating improved communication and clarity.
Here are some videos that hit the issue home:
https://www.youtube.com/watch?v=bAfq6yLdXLU
https://www.youtube.com/watch?v=aEuqMlv02aw
https://www.youtube.com/watch?app=desktop&feature=youtu.be&v=n5E8gyDPs70
What are other qualities and ways of approaching things that we should all nurture and develop here in the community?
KINDNESS, EMPATHY, INCLUSION, POSITIVITY, UPLIFTING . . . .
@How to Use FamilySearch Community​ 
@Family Bibles​ 
@Yancey/Yancy Family Genealogy​ 
@Community Group Leaders​ 
@FamilySearch Tips and Tricks​ 
@France Genealogy Research​ 
@Germany Genealogy Research​ 
@Latin American Genealogy Research​ 
Comments