www.newberry.org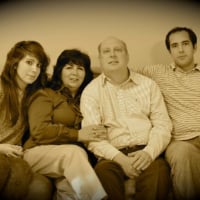 edited February 11, 2021
in Search
www.newberry.org
LIBRARY VERTICAL FILES
FamilySearch is a wonderful tool and a system with access to a vast amount of records.
But sometimes there are many wonderful things we can find when we look beyond just the limitations of FamilySearch.
There are so many resources out there - both on the Internet and off.
One resource that has often gone under the radar since the advent of the Internet - is that of "Vertical Files" collected over many decades in libraries throughout the Nation.
Vertical Files - are in essence - normally just a bunch of vertical physical paper files - that were accumulated by many users of the library or organization - often partially coming from organizations like genealogical and historical societies.
Here is a link to the INDEX of the famous Newberry Library's Vertical File - indexed by surname.
Here is the index:
https://www.newberry.org/sites/default/files/researchguide-attachments/verticalfiles.pdf
you can find various vertical file listings on the Internet.
be aware however that many libraries are closed due to COVID
-so even if you find something of interest - it may take some time
for you to get a copy if the library is closed.
WHAT ARE SOME OF YOUR FAVORITE NON INTENET GENEALOGY SOURCES???
@Family History Research​ 
@How to Use FamilySearch Community​ 
@How Things Work​ 
@United States Genealogy Research​ 
@Surname Specific Family History Research​ 
@African American Genealogy Research​ 
Comments