Messages sent via FS's messaging system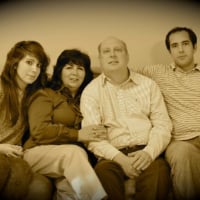 I have submitted many items to FamilySearch memories
often I get messages from people asking questions about the item that I uploaded.
but all so often the message creates more confusion that clarity.
below is a sample screen shot.
I wish the SUBJECT HEADER would show up on the top of the center of the screen - in this case "Joseph Burgess" is the subject. It does show on the left - but it is way so easy to gloss over and miss - and then you dont even in many cases know what they are even talking about.
also in the ABOUT section - sometimes I do get a valid link to something in FS Memories that indicates what they are referring to - and other times I do not - Im not sure what the rhyme or reason for that is.