TIP - one example of how you can showcase your research to other members of your family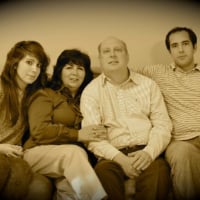 Just one example of how a person can, with a little effort, - use images, albums, audio and the slideshow features of FamilySearch Memories to show case their work and share their research with others.
https://www.familysearch.org/photos/gallery/album/968264?playSlideshow
A few suggestions that I wish could be implemented though:
a) Having the slideshow use the title of each item as a subtitle on the slideshow
b) Have an option that allows for the slideshow to "loop play" an audio across all of the items and not just for one item.
c) Better controls on the speed of the slide transfer from one slide to another or the time of the slideshow over all.
What are some NEAT / COOL features of FamilySearch that you have come across - that you feel many people miss or overlook?
Answers