Family Bibles in FS Memories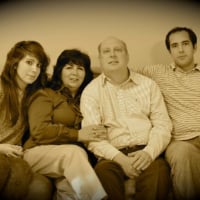 Many of you may not realize that over 50,000 Family Bible records have been uploaded to FS Memories
You can search for bible records of your surname of interest
https://www.familysearch.org/photos/find?searchTerms=YANCEY%20AND%20BIBLE&searchType=text-search&searchCategories=IMAGE%2CPDF%2CTEXT%2CAUDIO%2CALBUM&page=1&maxRecords=50&firstRecord=0&_=1690393703424
click on the above - and change the surname from YANCEY to YOUR surname of interest.
For any surname that has existed here in the United States for any significant time before 1900 - you are highly likely in finding your surname of interest.
If you dont find anything for your surname - let me know and I can help you see what exists even outside of these search results. (bible records freely shared)
also note for any of the bibles that show up - you can see who they are tagged to - and then see how/if you are related to such people by clicking on the "view my relationship" link.
besides bibles you can look for other keywords
SAMPLER, REGISTER, FRAKTUR, HISTORY, BOOK, and the list is almost endless
(when you do a compound search - be sure that you join the two key words with a CAPITAL "AND" (lower case will not work as expected)
This is just one example of how FS Memories can be a source of great information in your family research.
Answers