ERROR REPORT - Same sources attached to more than one person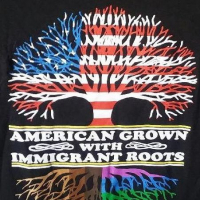 Over the last few days, a VERY active contributor has been adding sources to an O'Neil family. I attached those same sources to another O'Neil family back in 2021.
This NOT a "someone is messing with my tree" complaint. I'm well aware of the collaborative nature of the FSFT. This contributor is conflating and confusing people of similar names in several countries and several states within the US. It happens. O'Neil/O'Neal/O'Neill is a fairly common Irish surname. According to one list, it is #9 on the Top 10. I'm confident in my research because the father of this O'Neil family died early, and the mother remarried, to Henry Geoghegan, a much less common name, and the children are enumerated in the censuses with their stepfather.
What I do find alarming is that those sources could be added to another person of a similar name without first detaching them from the correct person/family.
I'm detaching the sources from the "other" O'Neil family as I find them, with an explanation, but to my mind, this error should not be able to happen. I've also put Alert Notes on several of the profiles.
Thoughts?
Tagged:
Answers